Storm Cellar
Storm Cellar
is a nationally distributed literary arts magazine rooted in the Midwest, appearing in print and ebook editions. This is a journal of safety and danger. We want your prose, poems, chimeras, and ideas penned on envelopes in buses and train cars. The magazine aims to publish amazing work by new and established writers and artists, present a range of styles and approaches, and be as un-boring as it can. If you write one thing to be read while waiting for the all-clear to sound, send it here.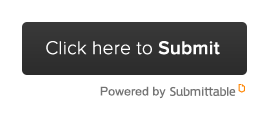 Send art/photos/images/graphic narrative anytime — any medium & style: upload up to 20 pages here, or email a gallery link. [See what we've printed.]
We're actively seeking under-represented voices — especially people of color with a Midwest connection. We'd like to hear from more authors who are indigenous, black and brown, gender-nonconforming, disabled, lgbtqia+, neuroatypical, fat, border-straddling, poor, of trans* experience, and women writing beyond patriarchy. (We aren't particularly interested in the performance of suffering.)
We have been thinking about — global warming, the appellation "Thee," Antifa + Black Bloc slashfic, rupture vs. rapture, Frankfurt's type of bulls–t, Unhhhh, weird fiction, the boundaries of "Indian Country," research poetry, Chicago public housing, Tangerine, N.K. Jemisin, The Obscene Bird of Night, giant burning heaps of cell phones in Guiyu, Link Wray's ideal sound, Deep Dream, gardening under late capitalism, Her Body and Other Parties.
Incarcerated authors may mail submissions to 1901 St. Anthony Ave, St. Paul MN 55104. Include SASE or postcard for response.