The Gettysburg Review
Published quarterly, the Gettysburg Review considers unsolicited submissions of poetry, fiction, and essays, from September 1 through May 31 (postmark dates). New submissions received from June 1 through August 31 are returned unread. We welcome submissions of full-color graphics year round.
The main criterion for selection is quality, but the best way to determine what might be accepted by the Gettysburg Review is to read what has already been published. Sample copies of the most recent issue are available for $15 each print, $9.95 digital e-book; one-year subscriptions (4 issues) are $35 for print, $25 for digital. We strongly encourage all potential contributors to read several issues before submitting.
While we charge a small fee for online submissions, we do (and will always) accept snail-mail submissions, free of charge, excluding postage. To submit online, follow the link below: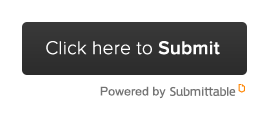 Address all submissions to Mark Drew, Editor, The Gettysburg Review, Gettysburg College, 300 N. Washington Street, Gettysburg, PA 17325-1491.
For more detailed information about our submissions policies, including response times, the guidelines page.