Fiction Factory Poetry Competition
It's Time to Reveal Your Inner Poet
Fiction Factory welcomes submissions to its first ever poetry competition, judged by novelist and poet: Helen Cox. Five shortlisted poets will receive a supportive critique on their poems. One winner from that shortlist will receive a £100 cash prize, as well as feedback on five poems they have written. They will also benefit from an hour-long mentorship Zoom call with the judge to talk about their poetry.
The entrance fee for the competition is £3.00.
Deadline 31st May, 2022.
Maximum length: 40 lines.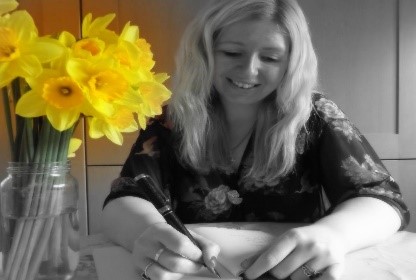 Helen Cox
Competition Judge : Writer and Coach
Helen Cox is a Yorkshire-born novelist and poet with an MA in Literature and Creative Writing from the University of York St John. Helen has produced two poetry pamphlets and has had individual poems published in Popshot Magazine, Riggwelter, Visual Verse, Pop the Culture Pill and the TL;DR Women's Anthology, among many others. She frequently runs
online poetry workshops
that are free to no income and low income poets and runs
an annual masterclass
for advanced writers in the craft. Helen also hosts The Poetrygram Podcast.