Cannon Poets Sonnet or Not
Cannon Poets

Sonnet or Not

2020 Poetry Competition
Cannon Poets popular
Sonnet or Not
2020 Poetry Competition is now open. Poems must be 14 lines, no more, no less.

Prizes

First Prize: £500
Second Prize: £250
Third Prize: £150
Commended Prize: £10
Closing Date:
Midnight, 31st October 2020

Special Offer

Submit at least one poem with the correct fee to become eligible for one year subscription to The Cannon's Mouth [in which winning entries and the judge's report will be published] discounted from the usual £13.00 to £11.00 [UK] or from £22 to £20 [outside UK].


Entries

An entry will consist of one 14 line poem typed on a sheet of A4 paper [please use at least 12 point typeface]. Please ensure that each entry has its own title. There is no limit to the number of entries providing the fees are paid. Use several entry forms if necessary. The entry fee is £5.00 for the first poem and £2.50 for each additional poem submitted. Alternatively, you can now enter on line. See details below.
Judge

The sole judge will be
Roy McFarlane.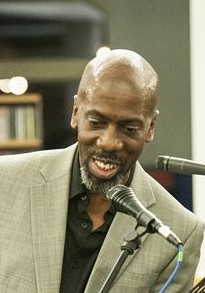 Roy was born in Birmingham of Jamaican parentage and has spent most of his years living in Wolverhampton. He has held the role of Birmingham's Poet Laureate [2010 to 2011] and Starbucks' Poet in Residence, and is currently the Birmingham & Midland Institute's Poet in Residence.
Roy will read all valid entries received.
Entry Form
Please download the entry form
here
and read the rules before you enter.
How to Enter
There are two ways to enter:
1.
Enter by post
: complete the entry form and attach each of your poems on separate A4 sheets. Please only put the title of the poem and the poem itself on the sheets but do not put your name. Post the completed entry form, your poems and a cheque for the full amount due in £ sterling to the address indicated.
2.
Enter on line
:
click here
and follow the instructions.
Cannon Poets
Sonnet or Not
2019 Poetry Prize results are detailed below:
Commended (in no particular order)
Still Life

Sarah J. Bryson

The

Bee Garden

, Anonymous, albumen print, Dorset, 1854

Anthony Driver

Goldhawk Road

Roddy Williams

The Romford Boy and Jules

Abi Hughes-Edwards

Lament for dead companies

Ross Cogan

Date

Janet Loverseed

In Lollapalooza

Jane Seabourne

Outback

Sharon Ashton

Flaunting It

Derek Sellen

Moor and Mountain

Christine
Prize Winners
Third

place

Gambler

Jeff Phelps

Second place

Home is where

Ian Royce Chamberlain

First place

Best

Holly Magill
Congratulations to all those who took part in the competition.