VS Pritchett Short Story Prize
This prize was founded by the RSL at the beginning of the new millennium to commemorate the centenary of an author widely regarded as the finest English short-story writer of the 20th century, and to preserve a tradition encompassing Pritchett's mastery of narrative.
The annual prize of £1,000 goes to the best unpublished short story of the year. The winning entry is also published in
Prospect
magazine and the
RSL Review.
The short story, my father once wrote, is 'exquisitely difficult'. For the author, that is. All the same, I hope that many, many people will enter this competition in his memory. And if they want encouragement and inspiration they may find it in one of his own short stories. There are so many to choose from, but I would particularly recommend 'The Evils of Spain', one of my favourites, from the very beginning of his amazingly long writing career, or the wonderful 'Cocky Olly', written more than half a century later.
Oliver Pritchett
The 2020 Prize – open for entries
We are delighted to announce that the
V.S. Pritchett Short Story Prize
, for best unpublished short story, is open for its twenty-first year. The winner will receive £1,000 and the winning entry will be published in
Prospect
online and in the
RSL Review
.
Stories must be written in English and be between 2,000 and 4,000 words.
Entrants must be resident in the UK, Republic of Ireland or Commonwealth (see list of countries here) and likely to be available for a prize-giving event in autumn 2020
Stories entered for the competition must not have been published previously (including online) or broadcast in any other medium
Multiple entries to this competition are permitted but must be submitted and paid for individually (the fee is £7.50 per entry to cover administration costs)
Entrants must be over 18 at the time of submission
Click below to read the full entry guidelines and submit your story via our Submittable site: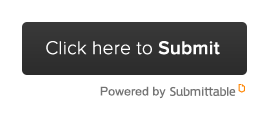 Unfortunately, due to the COVID-19 outbreak, we are currently unable to accept postal entries until further notice.
Closing date for entries: Friday 3 July, midnight 2020 (BST).