Ledbury Poetry Competition
About Ledbury Poetry Festival Poetry Competition
For nearly quarter of a century, Ledbury Poetry Festival Poetry Competition has been an important first step in many poets' careers. Jacob Polley, winner of the 2016 T.S. Eliot Award, started his career with a win at Ledbury in 2001. "Winning the Ledbury Poetry Competition in 2001 pushed me forward, towards more poems, my first book and beyond", Jacob says. Other previous winners include Maitreyabandhu (2010), Jonathan Edwards (2014) and 2017 T.S. Eliot shortlisted Jacqueline Saphra (2007). The Competition is increasingly international with several international winners. The Festival prides itself on a lasting relationship with its competition entrants and winners: many are asked back for performances, residencies and workshops. "Your Festival has been so crucial in my development" says Jonathan Edwards.
Ledbury Poetry Festival 2020 Poetry Competition has a great first prize of £1000 cash and a residential course at Ty Newydd Writing Centre. In addition to cash prizes, winners of all categories are invited to read their poems at the internationally renowned Ledbury Poetry Festival 2021. The competition is open to all entries of original, previously unpublished work across categories for Adults (18+), Young People (12-­17 years) and also Children (11 and under).The relevant ages means age on the date of submission.
'The Ledbury Poetry Festival Poetry Competition is vitally important to the health of new writing in many ways: it forces people to write new poems, and to send them out into the world. It reminds us, in these tumultuous times, of the importance of heightened language in helping us to think, and it places brand-­new writing at the heart of a literary festival.'
Ian McMillan
, 2015 Judge
'It was a huge confidence boost for me when I found out I'd won the Ledbury Poetry Festival Competition. It was wonderful to get such wide readership for my winning poem "On Fishing," and as an American, it's doubly thrilling to win a contest in the UK, to think that my words are able to travel across an ocean and still hold meaning.'
Miller Oberman
, 2016 Winner.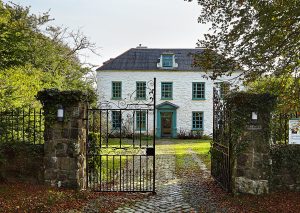 Ty Newydd
is the National Writing Centre of Wales. The centre hosts an annual programme of
creative
writing courses and retreats for writers of all ages and abilities, both in Welsh and English.
The centre, which opened its doors in 1990, is run by
Literature Wales, the national company for the development of literature in Wales. For more information see
www.tynewydd.wales
Entry to the 2020 Ledbury Poetry Festival Poetry Competition is now open
Entry closes at 5.00pm, British Summer Time on Thursday 16th July. No entries will be accepted after that date so please don't leave it to the last minute.
Judge: Liz Berry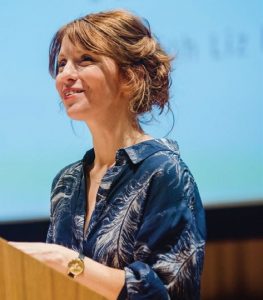 Liz Berry was born in the Black Country and now lives in Birmingham. She has received a Somerset Maugham Award, Geoffrey Faber Memorial Award and Forward Prize for Best Collection 2014.
Her poem
The Republic of Motherhood
won the Forward Prize for Best Single Poem 2018. Liz is a patron of Writing West Midlands and works as a tutor for organisations including the Arvon Foundation and the Poetry School.
For more details and entry form please go to the link below.
Entry Forms
Rules of The Competition
Copy of Flyer (PDF)